On this page, you can view the various stautes that we have in Utica, New York that are up and down the Memorial Parkway. Built on land granted to William Crosby in 1734, Utica was the site of Old Fort Schuyler, erected in 1758. Sparsely settled for many years, Utica did not begin to develop until after the Revolution; its real growth as a commercial and industrial center dates from the completion of the Erie Canal in 1825. The canal was responsible for the rapid growth of many towns around it. Edward A. Hanna Park, downtown, is known for its scenic landscaping.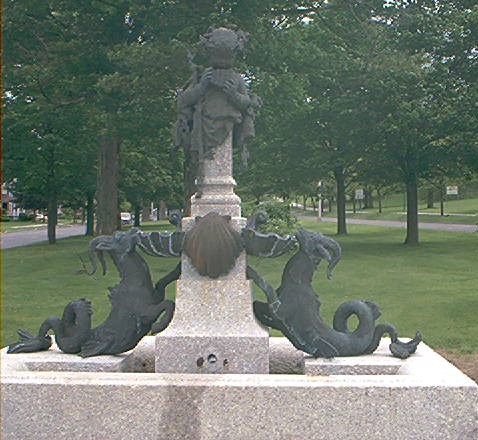 This is the Robert Swann Memorial, sculpted by Frederick W. MacMonnies, that was donated by his wife Martha Swann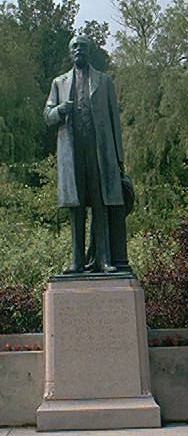 One of two Proctor Brothers who have parks named after them. This is Thomas R. Proctor. His brother's park, F. T. Proctor, is the park Ed and I ride in every other day, weather permitting.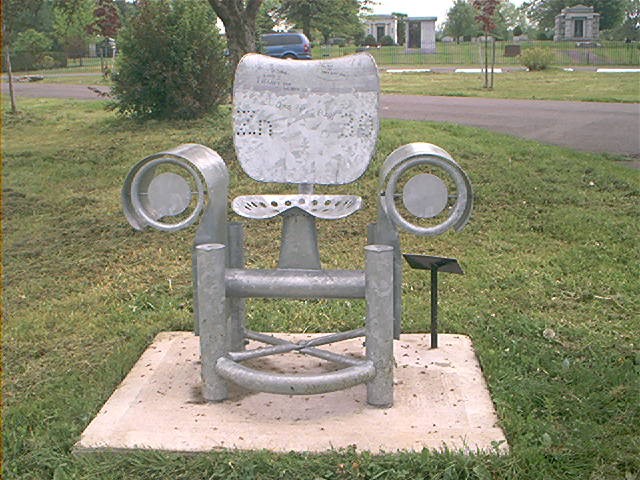 The "Endowed Chair" was made at Sculpture Space by Jonathan Kirk in 1999. It was then donated to the City of Utica by O. W. Hubbell & Sons Galvanizing.
Friedrich Wilhelm Ludolf Gerhard Augustin, Baron vonSteuben (1730-1794) , Prussian-American general of the American revolutionary army, born in Magdeburg, Prussia (now Germany). He fought with distinction in the Seven Years' War (1756-1763) and arrived at Portsmouth, N.H., in 1778, offering his services to Congress and to the Continental army and its commander, George Washington.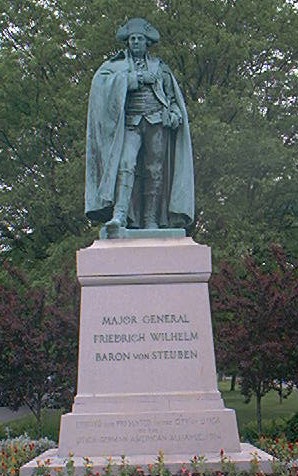 He was appointed inspector general, prepared a manual of tactics for the army, remodeled its organization, organized an efficient staff, and improved its discipline. In 1780 he sat on the court-martial of the British army officer Maj. John André, who was charged with espionage. In the same year he took part, as a major general, in the siege of Yorktown. After the war he received grants of land from several states, and finally Congress voted him a pension of $2400. He became an American citizen in 1783.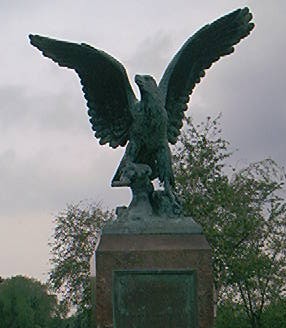 This is a replica of the eagle that was given to Mr. Proctor, who gave the eagle his freedom, and in 1920, Mr. Proctor was granted his freedom from Earth

A replica of the Statue of Liberty that was donated to the City of Uitca by the Boy Scouts.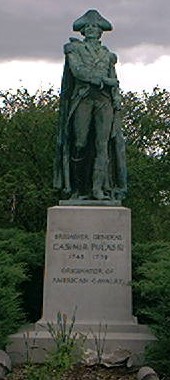 Of all the Polish officers who took part in the American War of Independence, Casimir Pulaski was the most romantic and professionally the most prominent. He was born into the middle gentry at Warka, Poland, March 4, 1747.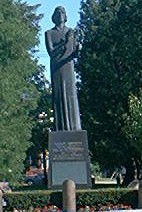 Nicolaus Copernicus - Born: 19 Feb 1473 in Torun, Poland; Died: 24 May 1543 in Frombork, Poland - came from a middle class background and received a good standard humanist education, studying first at the university of Krakow, then traveling to Italy where he studied at the universities of Bologna and Padua. Padua was famous for its medical school and while he was there Copernicus studied both medicine and Greek.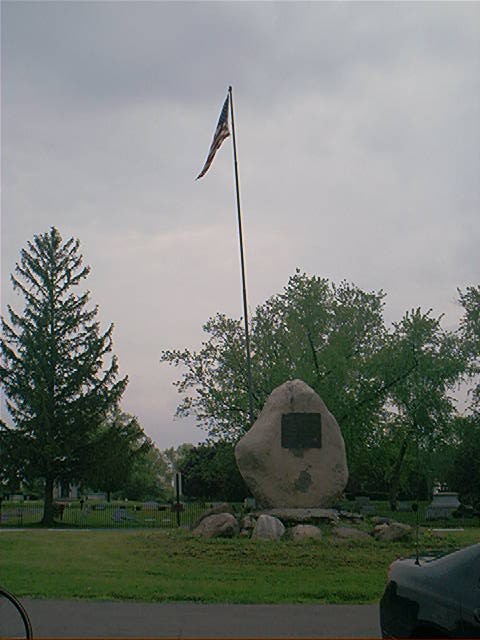 Roscoe Conkling was born in Albany on 30th October, 1829. After studying law he was admitted to the bar and commenced practice in Utica. In 1850 he was appointed district attorney for Oneida County. Roscoe Conkling practiced law in New York City until his death on 18th April, 1888.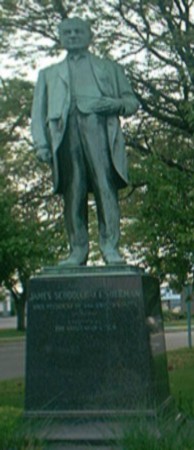 The only Vice President ( 1844 - 1912) of the United States to be buried in the City of Utica, at Forest Hills Cemetary. He served under William Howard Taft from 1909 - 1912. James was a Public Official, who resided in Utica New York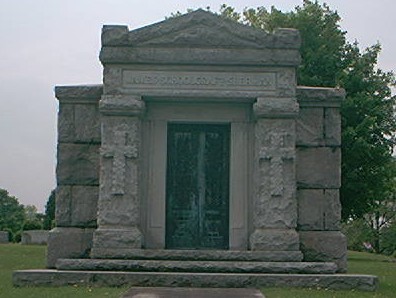 Vice President James Schoolcraft Sherman's Grave

Christopher Columbus who sailed the ocean blue in 1492, has a statue honoring his voyage in the City of Utica, donated by the Sons of Italy.