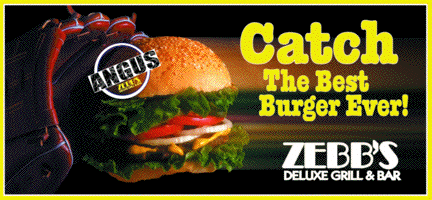 Zebb's - great food, even better cookies!
We've got a simple philosophy when it comes to food: If you want something done right, you've got to do it yourself. That's why we grind our own beef, bake our own breads, hand cut our own french fries and onion rings and do a thousand other things right in the restaurant. It's not particularly convenient; It's just the right way to do it. Come to Zebb's for Lunch, Dinner or a late night bite and taste the difference!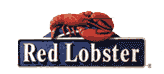 Red Lobster - Shrimp, crab, lobster, Oh My!
Fresh From The Sea To Your Table
Red Lobster's newest menu features larger portions and select cuts of tender, moist and juicy fresh fish, as well as terrific new dishes that emphasize bold flavors highlighting Asian, Italian and Southwestern cuisines.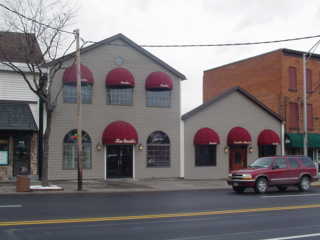 Cavallo's - Great food, Great atmosphere!
Welcome to Tom Cavallo's Restaurant, located in the heart of New Hartford, New York, just a quarter mile south of Utica, at 40 Genesee St. We offer the perfect combination of great food, drink, and service in a relaxed, family oriented atmosphere.

Here at Ruby Tuesday's we offer casual family dining in a relaxed, comfortable atmosphere. Our great food and reasonable prices make us a favorite with people of all ages.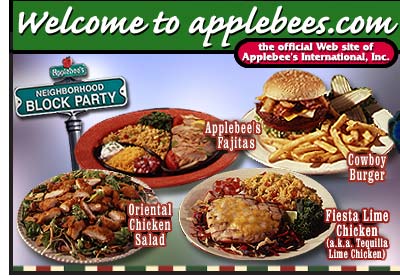 Applebee's - Neighborhood Grill & Bar
Whether it's for lunch, dinner, after work, or late at night, we've got the neighborhood favorites you've grown to love.

Olive Garden - When you're here, you're family.
A delightful meal complimented by a great glass of wine. The way a guest is made to feel at home. The simple pleasures that define true Italian hospitality. They're an essential part of Italian living. And now we invite you to enjoy these simple pleasures at your local Olive garden. Buon Appetito!

Babe's Macaroni Grill & Bar serves lunch and dinner from 11am to past midnight seven days a week. American fare with fresh home cooked soups, pizza and pasta. Happy hours: Monday through Friday 3-7 pm. Weekday specials, Sunday kids eat free.

Carmella's Cafe serves lunch and dinner from 11 am-midnight, seven days a week. Happy hours: Monday through Friday 3 pm-7 pm. Fresh homemade pasta, soups and pizza. Great decor. No reservations necessary.