Oriskany Battlefield State Historic Site reflects, with unrivaled authority, the character of the Mohawk Valley - its land, its history and all its people.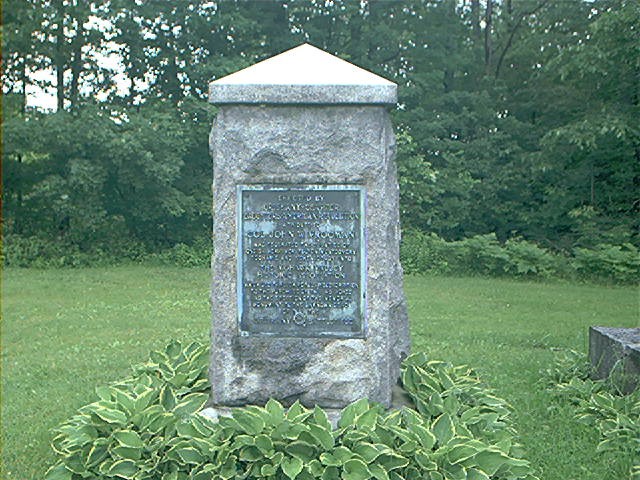 Erected By the Oriskany Chapter of the Daughters of the American Revolution, as a tribute to Colonel John W. Vrooman who federated the counties of Oneida, Herkimer, Fulton, Montgomery, Schoharie, and Schenectady, into the Mohawk Valley Historic Association, which led through popular subscription to the purchase of theses 48 acres and the erection of this memorial monument to the unknown dead of the Oriskany Battlefield.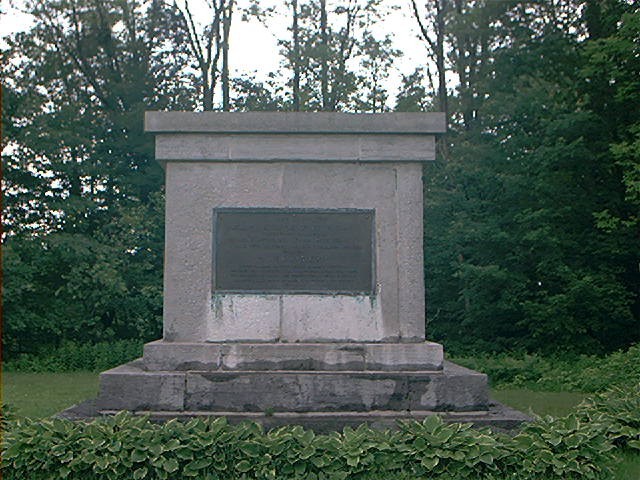 To the unknown Patriotic Soldiers of Tyron County, who, under the leadership of Colonel Ebenezer Cox, Colonel Jacob Klock, Colonel Peter Bellinger, and Colonel Frederick Visscher, followed Herkimer through the Bloody Battle of Oriskany and here on August 6, 1877, advancing columns of Burgoyne, their patriotic sacrifices commemorated by the Mohawk Valley Historic Association in the erection of this monument on August 6, 1928.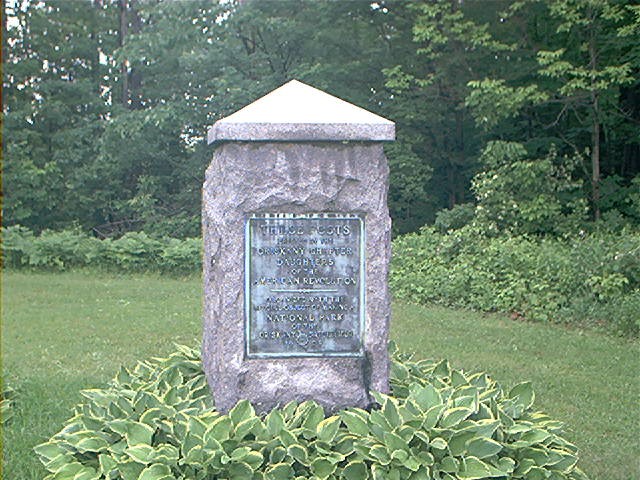 These posts, erected in 1928, were erected by the Oriskanny Chapter of the Daughter's of the Americn Revolution with the object of making a National park of the Oriskanny Battlefield.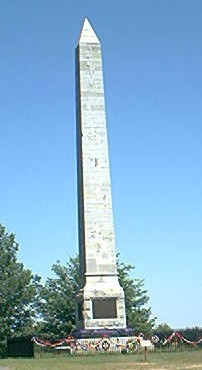 The Oriskany Monument was dedicated on August 6, 1884, 107 years after the Battle of Oriskany. During it's 105th aniversary in 1927, five acres of the battlefield, including the monument, were made a New York State Historic site serving as a memorial park to those who fought so bravely and tenaciously to preserve their land and freedom.
Additional acreage has been acquired through the years and in 1963 the United States Department of the Interior, in recognition of the site's exceptional value in commemorating and illustrating the history of the United States, designated Oriskany Battlefield a National Historic Landmark.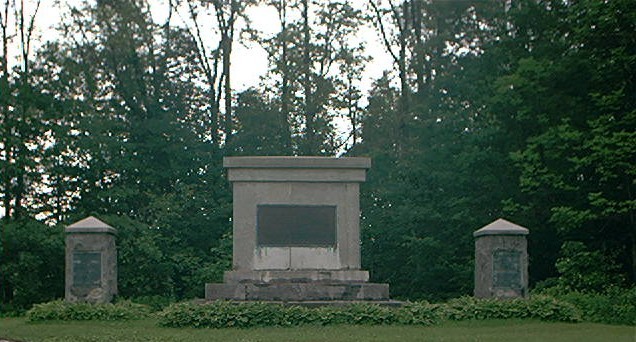 This is the last stop in the Walking Tour of the Oriskanny Battlefield. These monuments were erected in 1928 by the Oriskanny Chapter of the Daughter's of the American Revolution.