Favorite Singers

On this page I will list some of my favorite singers and include some informattion about each one.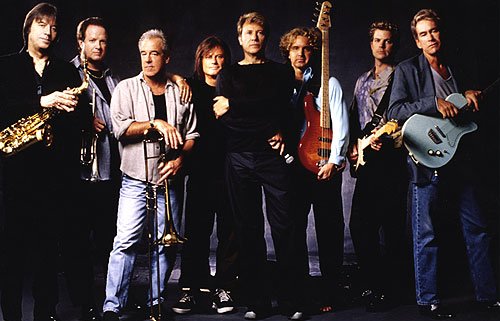 Perhaps more than any other city in the United States, Chicago, located at the center of the nation, has reflected the cultural diversity that has served as both a nurturer of significant musical talent and a magnet that drew the best from other areas. Jazzman Lionel Hampton arrived in Chicago when he was 11 years old in 1919, blues man Muddy Waters got there in 1943, when be was 28. But Benny Goodman, the King of Swing, didn't have to travel, he was born in Chicago in 1909.
In 1967, Chicago musicians Walter Parazaider, Terry Kath, Danny Seraphine, Lee Loughnane, James Pankow, Robert Lamm, and Peter Cetera formed a group with one dream, to integrate all the musical diversity from their beloved city and weave a new sound, a rock 'n' roll band with horns. Their dream turned into 20 Top Ten singles, 12 Top Ten albums (five of which were #1), and sales of more than 120 million records.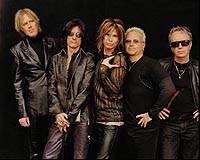 At another peak in the amazing career of Aerosmith. Inducted into the Rock & Roll Hall of Fame in 2001, Aerosmith was recently selected for an MTV "Icon" event and is the subject of a special VH1 2-hour "Behind The Music" episode, premiering July 5. Aerosmith is one of only five artists to have received the American Music Awards prestigious International Artist Award.
Having sold more than 75 million albums in the U.S. over the course of a career spanning three decades, Aerosmith has not merely survived and thrived, they've transcended the fads and follies of their times to become the most enduring, and perpetually exciting, force in American rock music. Obliterating the generation gap, Aerosmith has a rabid fan-base ranging in age from six to sixty and are the only rock & roll band to get consistent airplay on MTV and the classic rock radio outlets.
For the past 30 years, Aerosmith has spearheaded some of the most important trends in pop music--from groundbreaking early 70s heavy metal to the invention of the power-ballad (1972's "Dream On") to the first rock/rap synthesis (1986's "Walk This Way" with Run-DMC). And, as the years rock & roll by, Aerosmith continue to rack up awards, RIAA platinum sales, honors and hit records, a feat made all the more remarkable by the fact that they're still doing it all with the original line-up--Steven Tyler (vocals), Joe Perry (guitar), Brad Whitford (guitar), Tom Hamilton (bass) and Joey Kramer (drums)--that came together to cut the very first Aerosmith album some thirty years ago.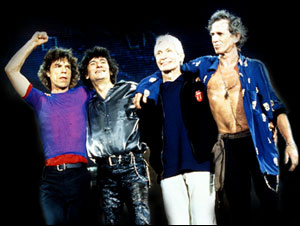 Members:
Past/Other Members:
Mick Jagger Bill Wyman
Keith Richards Brian Jones
Ron Wood Mick Taylor
Charlie Watts Darryl Jones, Ian Stewart
Formed: 1963
Label Affiliation: Virgin
Home Base: London, England
An otherwise ordinary day in 1960, a teenaged Mick Jagger made his way through a railway station in Dartford, England, with a few blues albums tucked under his arm. It's impossible to say what was going through his head that day--was he in a hurry? had he considered stopping for a cup of tea? was he trying to make some girl?--but his timing was perfect. He walked at just the right pace, took just the right turns, made just the right decisions, and ran right into an old childhood acquaintance, Keith Richards, with whom he would quickly rekindle a friendship. A short four years later, the two stood at the center of the most controversial--and some would say greatest--rock-and-roll band in the world, the Rolling Stones.

In the meantime, Jagger and Richards would step off their London-bound trail and head to separate colleges--Mick to the London School of Economics, Keith to Sidcup Art College--but they traveled the music scene together. For a time, they played in a band called Little Boy Blue and the Blue Boys. Later, at an Alexis Korner Blues Incorporated show, they met Brian Jones, a talented blond blues guitarist. Jones didn't have a lot in common with the college boys: he had fathered two illegitimate children by the time he was sixteen, and he favored the more traditional blues of slide guitarist Elmore James. (In fact, Jones had begun performing solo under the moniker of Elmo Lewis because he thought it sounded more authentic.) But Jagger and Richards soon began jamming with Blues, Inc.--which later acquired a drummer named Charlie Watts--and eventually Jagger became a featured singer with the outfit.

Because of their mutual love of American blues, Jagger, Richards, and Jones began practicing on their own. After the trio moved into a tiny, dilapidated apartment in Edith Grove, Chelsea, they decided to form their own group, and they invited Dick Taylor, drummer Tony Chapman, and a boogie-woogie piano player named Ian Stewart to join. Brian Jones suggested the band call themselves the Rolling Stones, after the Muddy Waters tune "Rollin' Stone Blues," and the others, unable to come up with anything better, agreed. The newly formed band quickly cut a demo tape, which was rejected by EMI.

By 1962, the band was begging for gigs around London while practicing covers of the songs of their blues heroes such as Muddy Waters and Howlin' Wolf. Chapman was soon replaced by a reluctant Watts, who needed months of persuasion before he agreed to join the band. Taylor was replaced not long after by bassist Bill Wyman, who was allegedly accepted into the band because he had his own amp. The Stones soon began a very successful eight-month run at the Crawdaddy Club, where they hooked up with Andrew Loog Oldham, a nineteen-year-old manager and publicist. Oldham saw the band as the antithesis of the Beatles, who had just burst onto the scene, and he began a now-infamous press campaign that asked the question, "Would you let your daughter marry a Rolling Stone?" Oldham also decided to relegate mild-mannered Stewart to a behind-the-scenes role, where he remained as a session player and tour pianist.


The Stones' induction into the Rock & Roll Hall of Fame came in early 1989, and Mick, Keith, Ron Wood, and Mick Taylor were on hand for the ceremony. Pete Townshend, in his induction speech, advised the Stones not to grow old gracefully. "It wouldn't suit you," he said. Not long afterward, Mick and Keith met in Barbados to see if they could still work together without killing one another. Within two months, they had twelve new tunes written, and the whole group assembled to work them into shape. Steel Wheels was completed in only five weeks, and it was a huge improvement over recent Stones efforts. "Mixed Emotions," the album's first single, was a hit, while ballads such as "Almost Hear You Sigh" and "Slippin' Away" recalled the days of "Wild Horses." The group announced a world tour--sponsored by Anheuser Busch--that featured a stage set not to be believed. Smoke and fire combined with girders, funnels, catwalks, a giant inflatable "Honky Tonk Woman," and Mick's appearance from a hundred feet above the stage for "Sympathy for the Devil" were only a part of the Steel Wheels spectacle. The tour was a huge success, with the band eventually playing 115 shows to over six million people. Rolling Stone's annual readers' and critics' polls selected the Stones as the Best Band and Artist of the Year, while Steel Wheels was chosen Best Tour. Not bad for a group of guys closing in on fifty.


The release of the live album Flash Point in 1991 was greeted with a collective yawn, and the group took a break to pursue other projects, coming together long enough to sign another lucrative record deal, this time with Virgin. By 1993, Wyman announced he wanted out, and Richards admitted that he did "everything but hold him at gunpoint" to get him to stay. By the summer of 1994, the Stones had another album and world tour ready to roll, and despite criticism that the album was just an excuse to hit the road, the Voodoo Lounge tour was another huge success. In many ways, the timing was perfect: the early nineties had seen a number of successful stadium tours by artists like Paul McCartney and U2. A resurgent Rolling Stones fit perfectly into concertgoers' plans.


In the last few years, the Stones have kept a lower profile. Jagger continues to pursue a film career, now as a producer; Richards is working on another solo album; and Charlie Watts, who has aged the most gracefully of all of the Stones, released an album with his jazz quintet featuring covers of songs by Cole Porter, Duke Ellington, and other legendary composers. The Stones have had a phenomenal run, and it seems as though they are destined to end up like the blues legends they've admired for so long--continuing to perform right into their twilight years.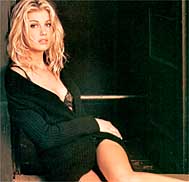 Born in Mississippi and adopted at only a week old, Audrey Faith Perry grew up in the small town of Star. She sang in church growing up and, at 19, moved to Nashville to pursue a country music career. Hill's first Music City job was selling T-shirts at Fan Fair. She later landed an office job with singer-songwriter Gary Morris' Nashville company. Morris heard her singing along with the radio and asked her to perform on demo tapes. Hill's first professional gig was singing backup for songwriter-musician Gary Burr, who would later become her co-producer. She was discovered by a Warner Bros. executive while singing with Burr at Nashville's famed Bluebird Cafe.
Warner Bros. Records released Hill's debut album, Take Me as I Am, in the fall of 1993. She made country music history in January 1994 when her debut single, "Wild One," held the No. 1 position for four consecutive weeks on Billboard's country singles chart. Hill was the first female country singer to accomplish the feat with a debut single since Connie Smith did with "Once a Day" in 1964.It Matters to Me was released in 1995, and the title cut gave Hill her fourth charttopping hit. The follow up, Faith, hit stores in 1998 and produced the crossover hit "This Kiss," which went to No. 1 on Billboard's country singles chart and peaked at No. 7 on Billboard's Hot 100 pop chart. It was just the beginning of Hill's across-the-board popularity.Breathe, Hill's most recent release, debuted at No. 1 on Billboard's Top 200 and country albums charts and has sold over 3 million copies. It contains her crossover smash "Breathe," which went to No. 1 on the Billboard country singles, adult contemporary and Top 40 charts. The steamy music video gained Hill attention outside the world of country. The song and album also earned her Grammy awards in 2001 for female country vocal performance and best country album, respectively.
Hill picked up her third Grammy award in 2001 for a duet with husband, Tim McGraw, on the steamy ballad, "Let's Make Love." The couple, who married after teaming up for the Spontaneous Combustion tour in 1996, embarked on the co-headlining Soul 2 Soul tour in 2000. The outing raked in $49.6 million, making it the top country tour of the year. The Hill-McGraw collaborations on "It's Your Love" and "Just to Hear You Say That You Love Me," have garnered the pair vocal event awards from both the Academy of Country Music and the Country Music Association. Hill was named female vocalist of the year at the CMA Awards in 2000 and the ACM Awards for 1998 and 1999.
Hill has performed at several high-profile events, including Super Bowl XXXIV, the 1996 Summer Olympics, VH1 Divas Live 2000 and the 2000 Academy Awards, where she stepped in at the last minute for an ailing Whitney Houston. Her image has graced the covers of countless national magazines, including People, US Weekly, Glamour, TV Guide, Redbook and Country Weekly. She also has landed lucrative endorsements with CoverGirl, Pepsi and ALLTEL.
Hill launched the Faith Hill Family Literacy Project in 1996, along with Warner Bros. Records and Time Warner. The project is designed to help combat illiteracy worldwide. Hill's concern for family literacy is a result of her own family's firsthand experience with the issue. Her father, one of 14 children, never learned to read after being forced to quit school in order to help support his family. Hill's dream is that "someday every person will be able to read."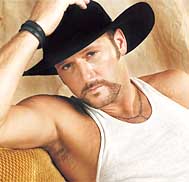 Tim McGraw was born May 1, 1967, in Delhi, La. After a small-town upbringing, he arrived in Nashville in the early '90s and released his self-titled debut album in 1992 on Curb Records. He didn't have a major hit until 1994's Not a Moment Too Soon, which included the controversial single "Indian Outlaw." He followed that up with his first No. 1 record, "Don't Take the Girl," and continued with "Down on the Farm," "Refried Dreams" and the title cut. The project was named album of the year in 1994 by the Academy of Country Music.
McGraw's next album, 1995's All I Want, sold multi-platinum on the strength of the multi-week No. 1 hit "I Like It, I Love It." In 1996, McGraw teamed up with Warner Bros. recording artist Faith Hill for the Spontaneous Combustion Tour. It proved to be just that, as McGraw and Hill were married in October 1996. Daughter Gracie arrived in 1997, Maggie in 1998.
McGraw recorded the multi-platinum Everywhere, named album of the year by the Country Music Association in 1998. The lead single, "It's Your Love," was the first musical collaboration between McGraw and Hill. It held the No. 1 spot on the Billboard country singles chart for six weeks, garnered the couple a vocal event of the year trophy from the CMA, and won vocal event, video, song and single of the year for 1997 at the ACM Awards. McGraw joined Hill on other award-winning collaborations, including "Just to Hear You Say That You Love Me," which won the 1998 ACM vocal event trophy, and "Let's Make Love," which earned the duo their first ever Grammy award in 2001.A Place in the Sun arrived in 1999, debuting at No. 1 on both the Billboard country and pop albums charts and producing hits "Please Remember Me," "My Best Friend," "My Next Thirty Years" and "Something Like That." The project won McGraw his second straight CMA album of the year award in 1999. Already a popular headline act, McGraw joined the lineup for the George Strait Country Music Festival. He also teamed up with Asleep at the Wheel frontman Ray Benson to record "Milk Cow Blues" for the Wheel's Grammy-winning Bob Wills tribute album, Ride With Bob. McGraw's picked up male vocalist of the year honors at the CMA awards in 1999 and 2000 and at the ACM awards for 1998 and 1999.
McGraw Greatest Hits was released in December 2000 and has since gone multi-platinum. His sixth studio album, Set This Circus Down, hit stores in March 2001.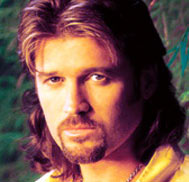 Born Aug. 25, 1961, in Flatwoods, Ky., William Ray Cyrus was singing with his father's gospel quartet and his mother's bluegrass group before he reached school age. As a boy, he formed a country duo with his brother. When he was 19 he began playing guitar and performing locally with Sly Dog, a band named after his one-eyed pet bulldog. The band soon took up residence in an Ironton, Ohio, bar called Changes. When it burned to the ground in 1984, so did the band's equipment. Cyrus took it as a sign that he should try his fortunes elsewhere and thus headed west. A two-year stint in Los Angeles resulted in a dead-end job selling cars instead of stardom. He returned to Kentucky, reformed Sly Dog, landed a job as the "house band" at The Ragtime Lounge in Huntington, W.V., and began making weekly trips to Nashville to knock on doors.
Cyrus was a show business pro by the time he was discovered by Mercury talent scouts while opening a Reba McEntire concert in Louisville, Ky., in 1990. Two years later he set the music world aflame with "Achy Breaky Heart" and his hit album, Some Gave All. The hit song was named single of the year by the Country Music Association in 1992. The follow-up album was the million selling It Won't Be the Last. But by the time of 1994's Storm in the Heartland, Cyrus' image had become tarnished. Radio stations began closing their ears to his distinctive sound. He responded by stripping his style down to the earthy, rootsy sound of Trail of Tears. The 1996 album earned him widespread critical respect and a single of the year award from the TNN/Music City News Country Awards voters. He assembled a greatest hits collection called Cover to Cover, which included the new track "It's All the Same to Me." The performance returned him to the country radio in 1997 and paved the way for 1998's Shot Full of Love. In 2000, he released the album Southern Rain.
Cyrus' connection to his audience is deep and profound. Few artists in any musical genre have given more of themselves so consistently. His devotion to the public is legendary, even by country music standards; and the amount of charity work he does has been staggering. Because his early hits were so catchy, he became an instant favorite with children in particular. As a result, Cyrus has held scores of dying, crippled and infirm tots in his arms.
Cyrus' first four albums for Mercury Nashville put his sales in excess of 13 million units. He has earned accolades from the Country Music Association, the American Music Awards, Billboard, the Recording Industry Association of America (RIAA), TNN/Music City News Awards and numerous other organizations.
In early 2001, Cyrus took his acting career beyond music videos by taking on a starring role in the dramatic series, Doc, on cable network PAX-TV.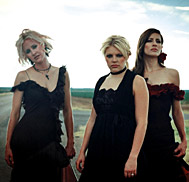 Describing the Dixie Chicks as a country music band is like calling Dolly Parton a singer, Roy Rogers a cowboy or Ross Perot a millionaire. It doesn't come close to conveying the true essence of this dynamic trio.
The Dixie Chicks (lead vocalist Natalie Maines; award winning fiddler Martie Maguire; and Dobro/banjo/guitarist Emily Robison) represent a refreshing blend of powerful harmonies, distinctive instrumental abilities and good ol' (as well as great new) country music.
But the Dixie Chicks are much more than just great music. They are young, talented and full of energy that transcends into everything they do. Maguire has played violin since the age of 5 and has been recognized in many national fiddle competitions; Robison has been playing various instruments professionally since the age of 12; and Maines, a Lubbock, Texas native and daughter of world renowned steel guitarist, Lloyd Maines, is vocally carrying the legacy of West Texas music into its next generation. When you experience Natalie's talent, you will understand why she was awarded a vocal scholarship from Berkelee School of Music in 1994. When sisters Maguire and Robison join in with harmony, it is truly magical.
However, the real magic happens when this trio hits the stage. The Chicks deliver the music that start toes tappin', hearts beatin' and the dance floor movin'. They remain as bright eyed, entertaining and approachable as when they first debuted on a Dallas street corner in 1989. As their repertoire and fan base has grown, so has their musicianship and ability to captivate audiences.
They have that hard to identify quality (call it magnetism or charisma) exuded by entertainers who genuinely enjoy what they are doing and others tend to get caught up in their enthusiasm. Press and concert promoters, as well as fans of all ages, have picked up on the band's distinctive style. The Dixie Chicks have been voted the best country band in Dallas at the Observer Music Awards for four years in a row.
In 1997, the group signed with Sony, and a year later released their groundbreaking album, Wide Open Spaces. That album went on to sell more than 11 million copies which made it the best-selling debut in country music history. Wide Open Spaces went on to win the Grammy for best country album and the Dixie Chicks won the best country performance by a duo or group for the single, "There's Your Trouble."
The much anticipated follow-up album, Fly, was released in 1999. This album debuted at No. 1 on the Billboard Top 200 and Country album charts. Fly stayed at the top of the charts for an unprecedented 36 weeks, helping to earn the trio many awards, including two Grammys, the Country Music Association's entertainer of the year and the Billboard awards.
While the Dixie Chicks clearly exhibit a love for traditional country music, they have an uncanny ability to crossover to pop and rock audiences as well. In 1999, they joined the Lilith Fair Tour and appeared with the likes of Stevie Nicks, Eric Clapton, Keith Richards and Sheryl Crow. With the successful headlining tour in support of Fly in 2000, the Dixie Chicks proved that country acts could sell out arenas as well as anyone else. This quickly developed into the year's biggest and most successful tour by a single country act.
After taking a break from the road and the studio, the Dixie Chicks released Home in 2002, which includes such hits as "Long Time Gone," "Landslide" and "Travelin' Soldier." They also received the first-ever video visionary award at the CMT Flameworthy Video Music Awards.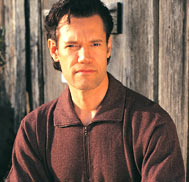 Born Randy Traywick in Marshville, N.C., Randy Travis grew up a hellraiser; drinking, fighting, dabbling in drugs and committing petty crimes on a path heading straight toward prison. But the rebel ninth-grade dropout "found himself" in the spotlight of a Charlotte, N.C., nightclub, where he, the runaway, won a talent show. With the help and direction of the club's owner, Lib Hatcher, the teenager underwent a startling transformation.
He purified his mind, turning his back on substance abuse and focusing on music. At the time, Nashville was deep in the Urban Cowboy, pop-country phase of the early 1980s. Travis was intent on bringing back fiddles, steel guitars and honky-tonk lyrics. He recorded for a tiny label, Paula Records, and, in classic country fashion, drove from radio station to radio station throughout the South to promote his work.
After five years of paying dues in North Carolina, he and Hatcher (who had become his manager) moved to Music City in 1981 with little more than dreams and determination to sustain them. Back then, not a single executive on Music Row could hear the possibilities in Travis' subtly shaded backwoods baritone. He was turned down by every record label in town. Hatcher took a job managing a nightclub called The Nashville Palace. Travis became its dishwasher and short-order cook. Occasionally, he'd take off his grease-stained apron and emerge from the kitchen to sing a song, which would invariably make the hard-core country patrons go wild. While at The Nashville Palace, Travis recorded an independent album under the name Randy Ray. Randy Ray Live was enough for Hatcher to secure Travis a deal with Warner Bros. Records.
In 1985, the label released the single "On the Other Hand," which only made it to No. 67 on the Billboard country singles chart. Travis' second single, "1982," was a Top 10 hit that kicked his career into high gear. The label then re-released "On the Other Hand" in 1986, and the song went to No. 1. Travis followed it up with charttopping hits "Diggin' Up Bones" and "Forever and Ever, Amen," which won the Country Music Association's single of the year award in 1987. Travis won the CMA's prestigious Horizon Award in 1986, won album of the year honors in 1987 for Always and Forever and took home male vocalist of the year trophies in 1987 and 1988. George Jones, Loretta Lynn, Tammy Wynette, the Grand Ole Opry cast and the rest of country's classic stylists voiced their support for the plainspoken young man from North Carolina -- they had found someone to "carry the torch" into the future.
Travis' major label debut album, Storms of Life, was released in 1986 and went on to sell more than 4 million copies. Always and Forever, his second collection, was No. 1 for 10 solid months and won a Grammy Award. Old 8x10, his third set, also won a Grammy. To be sure, the first boom in the "new country" movement had sounded. In 1986, Travis was invited to join the Grand Ole Opry. By the time he turned 30 in 1989, he'd sold more than 13 million records, paving the way for a new generation of country stars like Garth Brooks, Clint Black and Travis Tritt.
Travis and Hatcher married in 1991, and, in 1992, Travis became the first country artist to release two albums simultaneously. Both volumes of his Greatest Hits became sales blockbusters. Later that year, he and Alan Jackson collaborated on Jackson's No. 1 smash "She's Got the Rhythm (And I Got the Blues)." Travis then scored back-to-back No. 1 hits of his own, "If I Didn't Have You" and "Look Heart, No Hands." In 1994, Travis launched his film career with a variety of roles. He also has been a guest star on several top-rated TV dramas, including Touched by an Angel and Matlock. "Acting was a way for me to learn something new," Travis explains. "Learning keeps you young."
In 1997, Travis left Warner Bros. Records and signed with new label DreamWorks Nashville. His first album for the label, 1998's You and You Alone, put Travis back in the spotlight with Top 5 singles "Out of My Bones," and "Spirit of a Boy, Wisdom of a Man," and the Top 10 single "The Hole." Travis managed to record the album while filming roles in Francis Ford Coppola's big-screen treatment of John Grisham's The Rainmaker and the Patrick Swayze feature Black Dog.
Travis released a second DreamWorks album, A Man Ain't Made of Stone in 1999. The next year he followed with Inspirational Journey, a contemporary Gospel album on Warner Bros. In early 2001, Travis signed a new record deal with independent label Relentless/Nashville. He is currently working on a new album with longtime producer Kyle Lehning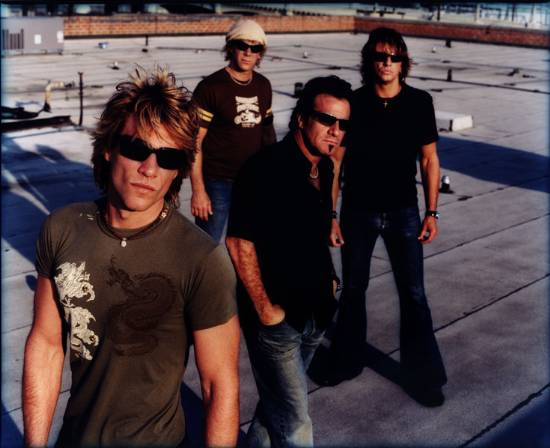 In 1983, John Bongiovi was being paid $50 a week to work as a "gofer" at New York City's legendary Power Station recording studios. He was running errands, fetching coffee and sweeping floors (the very same ones upon which he often found himself sleeping,) all the while watching the Who's Who of the rock 'n' roll world pass through the front doors. When Jon wasn't working as a gofer, he was working on his own music. At all odd hours of the night, using the empty studios and any lingering musicians he could recruit, John recorded his own original songs.

Armed with a demo tape, John shopped his music to lawyers, managers, record labels and radio stations in New York and LA with little luck. That is until he was approached by Chip Hobart, a DJ at the (now defunct) Long Island/NYC radio station WAPP. WAPP was putting together a compilation album of local unsigned artists and Hobart wanted to include John's song "Runaway" on the LP. John was reluctant. He wanted to sign with a label and record an album, not donate one song to a radio station sampler of homegrown talent. But, with a little convincing, John agreed to let "Runaway" be a part of the album. After that decision, John's life would never be the same.
When the "Crush" and "One Wild Night" tours were complete, the members of Bon Jovi had anticipated a brief vacation before work would begin on the band's 8th studio album. But on September 11th, the world changed. Within days of the terrorist attacks, onand Richie had filmed Public Service Announcements for the Red Cross, recorded "America The Beautiful" for the NFL and performed as part of the historic "A Tribute To Heroes" live telethon. One month later, the band participated at two Monmouth County Alliance of Neighbors concerts in Red Bank, NJ to raise funds for the families close the band's hometowns, which were affected by the World Trade Center disaster. And on October 21st, Bon Jovi performed at the monumental "Concert For New York" at Madison Square Garden, raising relief funds and honoring those who worked to save lives during the terror.

Jon and Richie had already begun songwriting together in New Jersey when the terrorist attacks took place. Greatly moved by what they witnessed, they continued the writing process and emerged with a fresh new batch of songs inspired by the tragedy. Despite the horrific events that may have served as inspirations for aspects of the new songs, Jon and Richie promise the songs themselves are optimistic and uplifting. The songs are not about the horror, but about the human condition and spirit in the wake of that day.

In March 2002, Bon Jovi entered the recording studio to begin recording their 8th studio album, "Bounce." The title is a subtle reference not only to New York City's and the United States' ability to bounce back from the World Trade Center attacks as a nation but, it also refers to Bon Jovi and the band's ability to bounce back again and again, over the years. Bon Jovi has proven they are a formidable force.
Music trends come and go but good songs stand the test of time... and so do Bon Jovi, who have more good songs they're looking forward to sharing with the world in the Fall of 2002. One can only imagine what the future will bring for Bon Jovi and their fans... but one thing's for sure: Bon Jovi keeps going.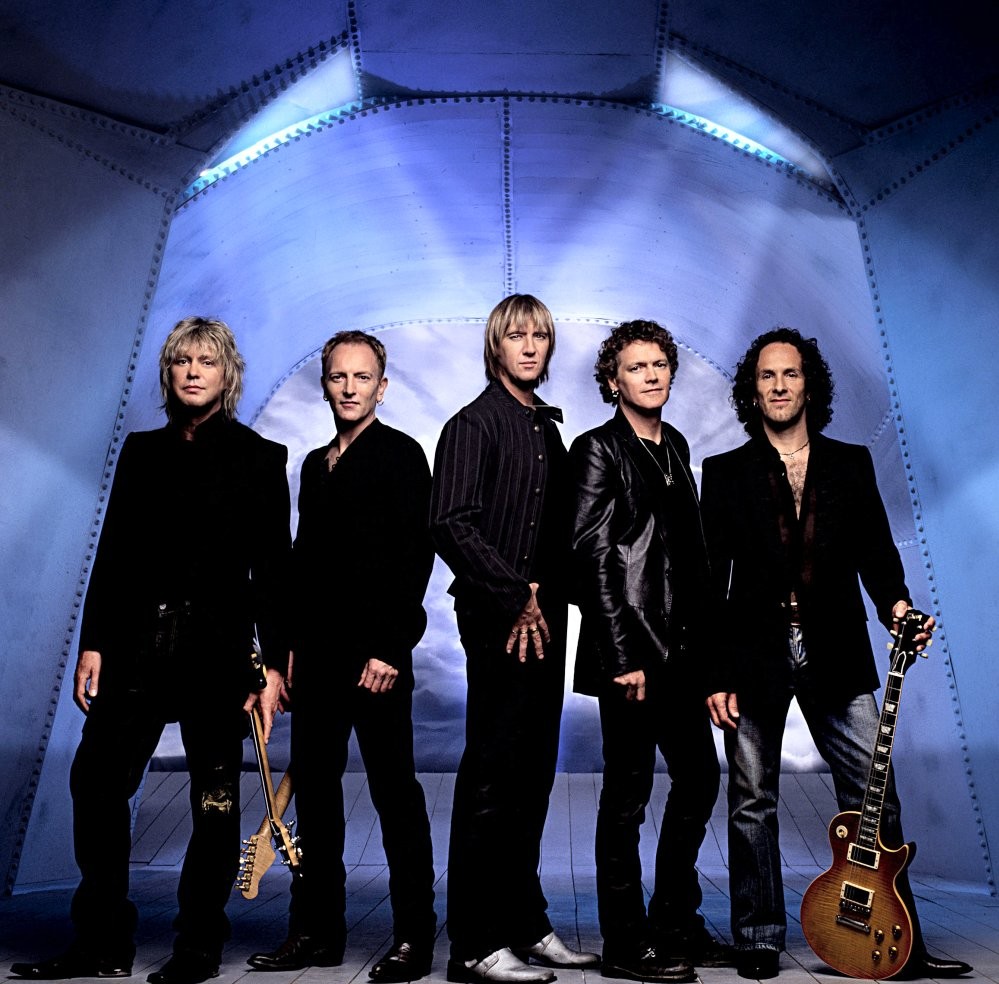 Formed in Sheffield, England, 1977, the roots of Def Leppard are to be found in the band Atomic Mass, who featured bassist Rick Savage, guitarist Pete Willis and drummer Tony Kenning. Into the picture soon came vocalist Joe Elliott, and the name Deaf Leopard, which was soon adapted to the now familiar mis-spelling. Second guitarist Steve Clark was recruited in time for the first set of gigs in the summer of 1978, before Kenning was replaced by Frank Noon. This line-up was responsible for the first Def Leppard recording - the three-track single "Getcha Rocks Off", released in a limited edition of just 1000 copies on the band's own Bludgeon Riffola label.
In 1979, the line-up settled when Rick Allen joined as drummer. Radio airplay and music press interest led to the band signing to Phonogram, which handled the debut album, On Through The Night (1980). Despite its Top 20 success, the press felt its overly polished sound was a deliberate ploy for American success, and the accompanying single, "Hello America", appeared to support the charge. Still, they toured the States to encouraging response, although British reactions were poor at the 1980 Reading Festival.
Back in the studio, they began a fruitful and long-lasting partnership with producer Robert 'Mutt' Lange on High 'n' Dry (1981). It was a vast improvement on its predecessor, but its British success was once again overshadowed at the time by its US sales. Another personnel change was inevitable, as Pete Willis's drinking was becoming increasingly problematic; in 1982, he was replaced by Phil Collen.
Pyromania (1983) was the first real demonstration of both Leppard's songwriting ability and Lange's meticulous production. It was released to cautious praise in Britain, but in America it sold over seven million copies and spawned several major hits, especially "Photograph". Britain was starting to slowly take notice, but cruel fortune was ready to bring the band back to earth.
On New Year's Eve 1984, Rick Allen was involved in a serious car accident near Sheffield, losing his left arm. Amazingly the drummer refused to be beaten and set about working out how he could continue in the band, eventually succeeding with the help of a custom kit that allowed him to trigger rolls and fills with his feet. He was able to resume his duties for the recording of the next album, which took three years and cost a million pounds to make. Yet Hysteria (1987) proved to be an instant rock classic, and marked a spectacular breakthrough in the band's homeland. Its first spin-off single release, "Animal", hit the Top 10, while the LP was an immediate chart-topper, and a tour sold out. Stateside, Def Leppard became the first band ever to have successive albums sell over seven million copies.
With worldwide sales of Hysteria topping fourteen million, Def Leppard had a tough act to follow, but aimed to release a fifth album by the summer of 1991. However, Steve Clark's alcohol problems were worsening, and despite taking time off to sort himself out, such efforts were in vain. On January 8, 1991, Clark was found dead, aged just 30.
The remaining quartet threw themselves into recording Adrenalize, more polished and likable commercial rock, which was released in March 1992. Weeks later, the band unveiled their new guitarist, ex-Dio and Whitesnake guitarist Vivian Campbell, at the Freddie Mercury Tribute Concert. The world tour was yet another triumphant passage, including an emotional homecoming at Sheffield's Don Valley Stadium, by which time Adrenalize had sold over six million copies.
The usual epic wait for a new album was made bearable by stopgap releases: Retro-Active (1993), a fine collection of B-sides, remixes and unreleased studio material, wrapping up Steve Clark's time in the band, and a greatest hits set, Vault (1995). Finally, Slang (1996) appeared, a bold, contemporary release, combining the classic Leppard sound with the rootsiness of Retro-Active. It's been greeted with acclaim from fans and critics alike, proving again that the band's renowned perfectionism has always been worth waiting for.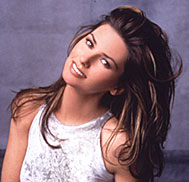 Shania Twain was born Eileen Edwards in Canada on Aug. 28, 1965, the second oldest of five siblings. She was raised in Timmins, Ontario, about 500 miles due north of Toronto, where her stepfather, an Ojibway Indian named Jerry Twain, and mother, Sharon, had both been raised. It was a proud but, at times, impoverished existence. They struggled to keep enough food in the cupboards, but there was always an abundance of music in the household.
Twain often grabbed a guitar and retreated to the solitude of her bedroom singing and writing until her fingers ached. "I grew up listening to Waylon, Willie, Dolly, Tammy, all of them," she recalls. "But we also listened to the Mamas and the Papas, The Carpenters, The Supremes and Stevie Wonder. The many different styles of music I was exposed to as a child not only influenced my vocal style, but even more so, my writing style." Her mom noticed Twain's talents, and soon the youngster was being shuttled to radio and TV studios, community centers, senior citizens' homes, "everywhere they could get me booked." An 8-year-old Twain was often pulled out of bed to sing with the house band at a local club but only after alcohol sales ended at midnight. Later, Twain spent summers working with her stepfather as the foreman of a dozen-man reforestation crew in the Canadian bush, where she learned to wield an axe and handle a chain saw as well as any man. In the winter season, she would sing in clubs and do television and radio performances as often as her schooling would allow.
In 1987, at age 21, Twain lost her parents in an automobile accident. She took on the responsibility of raising her three younger siblings. She managed to keep the household going with a job at Ontario's Deerhurst Resort, which not only provided for her new family responsibilities but also gave her an education in every aspect of theatrical performance, from musical comedy to Andrew Lloyd Webber to Gershwin. Three years later, with her brothers grown enough to take care of themselves, Twain was on her own. Shedding her real name, Eileen, she adopted the Ojibway name of Shania, meaning "I'm on my way." Twain recorded a demo tape of original music and set her sights on Nashville.
Although Twain landed a record deal with Mercury Records on the basis of her original material, her self-titled 1993 debut album featured only one of her songs, the feisty "God Ain't Gonna Getcha for That." Singles "What Made You Say That" and "Dance With the One That Brought You" each peaked at No. 55 on the Billboard country singles chart. It took a phone call from a distant admirer, rock producer Robert John "Mutt" Lange (AD/DC, Def Leppard, Foreigner, Bryan Adams and many more) for Twain to find a true believer, both in her voice and her original songs. Twain and Lange met face to face in Nashville at Fan Fair in 1993 and married six months later, by which time they'd written half an album's worth of tunes together. As 1994 unfolded, they traveled and wrote their way across the United States, Canada, England, Spain, Italy and the Caribbean. They began to lay down basic tracks for a new album in Nashville, later recording overdubs and mixing in Quebec.
The first results of their labor, "Whose Bed Have Your Boots Been Under," entered the Billboard country singles chart in January 1995, peaking at No. 11. Twain's second album, The Woman in Me, debuted on the country albums chart the following month. The collection has sold 18 million copies, making Twain the best-selling country female artist of all time. The single "Any Man of Mine," hit the charts in May and became the first of four consecutive No. 1 hits for Twain, including "(If You're Not in It for Love) I'm Outta Here!," "You Win My Love" and "No One Needs to Know." The project won a Grammy for country album of the year and was named album of the year by the Academy of Country Music in 1995.
Twain's third Mercury collection, Come on Over, was released in 1997, two years after her last album. The project continued Twain's hot streak, producing No. 1 hits "Honey, I'm Home" and "Love Gets Me Every Time." The sultry ballad "You're Still the One" went to No. 1 on the country singles chart and made it to No. 2 on Billboard's Hot 100 pop chart, solidifying Twain as a crossover artist. The sassy "Man! I Feel Like a Woman," a Top 5 country hit, helped secure the singer a contract with cosmetics company Revlon, which used the tune in TV ads featuring Twain. Come on Over has sold 11 million copies to date.
While The Woman in Me broke records and made Twain an international star, critics didn't know what to make of her sexy image and independent approach to marketing her music. Instead of touring to promote the record, Twain made a series of sexy videos, one of which was shot on location in Egypt. The singer finally mounted her first major tour in 1998 following the release of Come on Over. The highly anticipated outing helped earn Twain entertainer of the year trophies from the ACM and the Country Music Association in 1999.
Twain has won a total of five Grammys, including two for best country song ("Come on Over" and "You're Still the One") and two for best country female vocal performance ("Man! I Feel Like a Woman!" and "You're Still the One"). She also has taken home trophies from the Canadian Country Music Awards, Canada's JUNO Awards and the American Music Awards. In 1999, Broadcast Music, Inc. (BMI) named Twain both country songwriter of the year and pop songwriter of the year. Her ballad, "You're Still the One," was named BMI's country and pop song of the year.
At the top of her game, Twain retreated to her home in Switzerland with her husband at the end of 1999. She and Lange welcomed their first child together in the summer of 2001 while preparing her 2002 release Up!, featuring the hit single "I'm Gonna Getcha Good." Twain plans to start pre-production for a new tour early in 2003, eager to make the same personal connection with her fans that produced such sensationally successful results on the Come On Over world tour.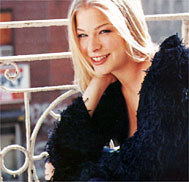 Born as an only child on Aug. 28, 1982, in Jackson, Miss., Margaret LeAnn Rimes began singing before she was 2. At age 5, she entered and won her first song and dance competition and told her parents, Wilbur and Belinda, she wanted a life in show business. The family moved to Texas to pursue that dream, and at 7, she made her stage debut in a Dallas musical production of A Christmas Carol. Rimes was a two-week champion on Star Search when she was 8. She built a dedicated following in Texas through her powerful a cappella performances of the Star Spangled Banner at Dallas Cowboy games and rodeo events.
At age 11, she recorded her first album, All That, produced by her father and released on the independent label Nor Va Jak. The LP featured a version of "Blue," which had been sent to Rimes by songwriter Bill Mack. Mack had originally written the song more than 30 years before and given it to Patsy Cline, who died in a plane crash before she could record it. The song lay dormant until Mack heard Rimes sing at one of her appearances and subsequently sent her a tape. All That, sold locally in the Dallas area, also created a stir in Nashville and sparked a bidding war among several labels for Rimes' talents. Ultimately, she signed with Curb Records.
In 1996, Rimes' debut single, a re-recorded version of "Blue," entered Billboard's country singles chart at No. 49 and went to the Top 10, making a then-13-year-old Rimes the youngest country singer to debut that high. Rimes' album, also titled Blue, shot to the top of the charts the week it debuted, landing at No. 1 on the Billboard country albums chart and No. 3 on the pop Billboard 200. The tune was named both single and song of the year for 1996 by the Academy of Country Music, and Rimes was named the ACM's Top New Female Vocalist.
The Blue album also produced Rimes' first No. 1 hit, "One Way Ticket (Because I Can)." The follow-up album, You Light Up My Life: Inspirational Songs, debuted at No. 1 on the country, pop and contemporary Christian charts -- a first-time accomplishment for a country artist. The Early Years: Unchained Melody, a compilation album of Rimes' earlier work, was released in 1997. In 1999, she released a self-titled CD that featured cover versions of hit songs "Crazy," "I Fall to Pieces" and "Me & Bobby McGee." To date, Rimes has sold 14 million albums, according to figures from the Recording Industry Association of America (RIAA).
Rimes won the Country Music Association's Horizon Award in 1997 and a Grammy award in 1996 for Best Female Country Vocal Performance for "Blue." Rimes is only the second country artist (behind Bobbie Gentry) ever to win the Grammy in the all-genre Best New Artist category, an award she also took home in 1996.
In 1997, Rimes began to stretch beyond the country music world. She charted a No. 1 pop hit with the Diane Warren-penned tune, "How Do I Live." The same year she starred in the TV movie, Holiday in Your Heart, which was adapted from a book she co-wrote with noted author Tom Carter. In 1999, Rimes joined rock legend Elton John for a duet on "Written in the Stars," a tune that appeared first on his Aida album and later on her I Need You album. Later in '99, she traveled to Europe to perform a Thanksgiving Day concert for the Pope. In 2000, Rimes continued her movie career with a cameo role in Coyote Ugly. She also recorded four tunes for the film's soundtrack.
In 2000, Rimes also began two major legal battles. She sued her father, Wilbur Rimes, and former co-manager Lyle Walker for mismanagement, claiming the two had cheated her out of $7 million. After turning 18, Rimes also sued Curb Records, asking a Tennessee court to release her from the long-term contract that she and her parents signed when she was 12. The judge upheld the contract in March 2001, but Rimes is appealing the ruling.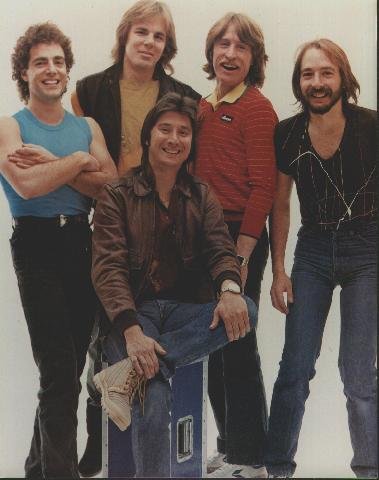 During its 14-year existence (1973-1987), Journey altered its musical approach and its personnel extensively while becoming a top touring and recording band. The only constant factor was guitarist Neal Schon, a music prodigy who had been a member of Santana in 1971-1972. The original unit featured Schon, bassist Ross Valory, drummer Aynsley Dunbar, and keyboard player/singer Gregg Rollie. By 1977, however, the group decided it needed a strong vocalist/frontman and hired Steve Perry. The results were immediately felt on the fourth album, Infinity, which had sold a million copies by the end of the year. Dunbar was replaced by Steve Smith during this time. Evolution was similarly successful, as was Departure. Rollie was replaced by Jonathan Cain just before the live album, Captured.
Journey released Escape, which broke them through to the top ranks of pop groups by scoring three Top Ten hit singles, all ballads featuring Perry's smooth tenor: "Who's Crying Now," "Don't Stop Believin'," and "Open Arms." The album topped the charts and had sold seven million copies by 1989. Frontiers featured the hit "Separate Ways," was another big success, after which Perry released a successful solo album, Street Talk in 1984. When the group got back together to make a new album, Valory and Smith were no longer in the lineup, and Raised on Radio was made by Schon, Perry, and Cain, who added studio musicians for their album release tour.
Following the Raised on Radio tour, Journey disbanded. Perry went into a prolonged period of seclusion as Cain formed Bad English with vocalist John Waite. Bad English had several hit singles, including the number one "When I See You Smile," before breaking up. Perry returned to recording in 1994, releasing For the Love of Strange Medicine. Perry and Journey got back together and released Trial By Fire, which became a hit on adult contemporary radio. Arrival is true to the legacy of the Journey. The new release was recorded in New York at Avatar Studios in just over two weeks. The band's creativity infusion is no doubt due to the addition of two new members to the group. Arrival marks the band's first full-length recording with Journey's new lead singer, Steve Augeri. When Perry's hip problems arose after the release of 1996's Trial By Fire, Schon and the other members of Journey were without a lead singer until by pure coincidence, one of Schon's guitar techs handed him a tape of Augeri that had his home phone number on it. Arrival will also see the debut of drummer Deen Castronovo, who replaces Steve Smith. The Egyptian scarab beetle is once again featured on the cover of the new release... What A Journey it has been.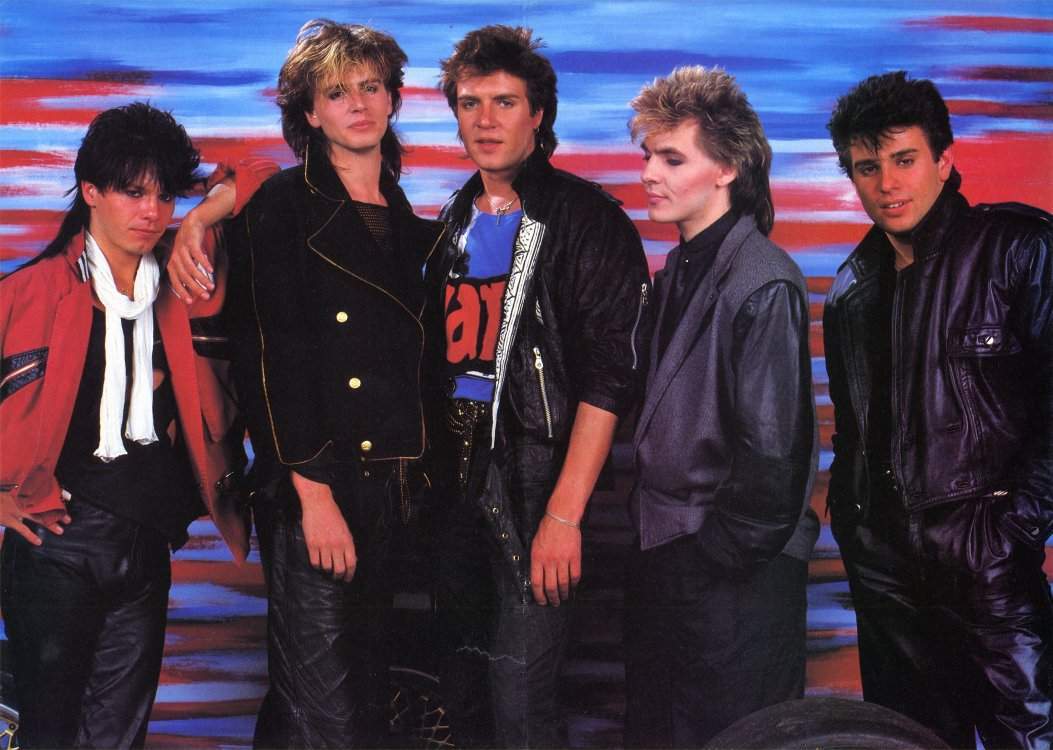 Borrowing their name from a character in the cult 60s science fiction movie Barbarella, this UK pop band achieved global fame in the early 80s thanks to a series of catchy synth-pop tunes, a strong visual image, and expensively produced promotional videos which enjoyed endless rotation on the nascent MTV music channel. The band's classic line-up featured vocalist Simon Le Bon (b. 27 October 1958, Bushey, Hertfordshire, England), keyboard player Nick Rhodes (b. Nicholas James Bates, 8 June 1962, Moseley, Birmingham, West Midlands, England), guitarist Andy Taylor (b. 16 February 1961, Wolverhampton, England), bass player John Taylor (b. Nigel John Taylor, 20 June 1960, Birmingham, West Midlands, England) and drummer Roger Taylor (b. 26 April 1960, Castle Bromwich, Birmingham, West Midlands, England). Formed by Rhodes and John Taylor in 1978, the early line-ups of the band included Simon Colley (bass/clarinet), Stephen "Tin Tin" Duffy (b. 30 May 1960, Birmingham, Worcestershire, England; vocals), Andy Wickett (vocals), Alan Curtis (guitar), and Jeff Thompson.
They established a residency at the Rum Runner in Birmingham, and the club's owners Michael and Paul Berrow became the band's first managers. Duran Duran came to prominence in late 1980 when they toured with Hazel O'Connor and won a contract with EMI Records. Firmly in the "new romantic" bracket, they enjoyed early publicity and reached the UK Top 20 the following year with their debut single, "Planet Earth". The follow-up "Careless Memories" barely scraped into the UK Top 40, but this proved merely a minor setback. "Girls On Film", which was accompanied by a risqué Godley And Creme video that featured nude models, brought them their first UK Top 5 hit. Two albums quickly followed and hits like "Hungry Like The Wolf", "Save A Prayer", and "Rio" revealed that there was considerable songwriting substance behind the hype. By 1983, they were in the ascendant, having broken into the US Top 10 three times. "Is There Something I Should Know?", a gloriously catchy pop song, entered the UK charts at number 1, thereby underlying the strength of their fanbase. They were now, unquestionably, the most popular teen idols in the country. An impressive run of transatlantic Top 10 hits followed over the next two years, including "Union Of The Snake", "New Moon On Monday", "The Reflex" (a UK/US number 1), "The Wild Boys", and "A View To A Kill", the latter a James Bond movie theme which gave the band their second US chart-topper.
At the peak of their success, they decided to wind down and venture into other projects, such as the Power Station and Arcadia, while Le Bon caused many a teenage heart to flutter when he was almost killed in a yachting accident in 1986. The same year the band regrouped, minus Roger and Andy Taylor, to record Notorious with producer Nile Rodgers. Although the title track was a big hit the band had by now lost many of their original fans, and excellent follow-up singles such as "Skin Trade" and "Meet El Presidente" failed to break into the Top 20 either side of the Atlantic. The trio of Le Bon, Rhodes and John Taylor continued recording, however, knowing that they had already secured a place in pop history. Pointlessly tinkering with their name (to DuranDuran) failed to restore the band's commercial fortunes, and the release of a singles compilation raised question marks about their future. Guitarist Warren Cuccurullo (b. 8 December 1956, Brooklyn, New York City, USA; ex-Missing Persons), who first featured on Notorious, and Sterling Campbell became permanent members in June 1989, although the latter left two years later, going on to play with Cyndi Lauper and David Bowie among others.
Renewed interest in Duran Duran came about in 1993 when "Ordinary World" became a major transatlantic hit (USA number 3/UK number 6). It was followed by "Come Undone", which reached number 7 in America. Both tracks were taken from Duran Duran, which caused critics who had written them off to amend their opinions. In 1995 they released Thank You, a covers album that paid tribute to the band's influences, although they attracted hostile criticism for versions of rap classics "White Lines (Don't Do It)" and "911 Is A Joke". Two years later John Taylor left the band, leaving Le Bon and Rhodes to carry on with the long-serving Cuccurullo. Their contract with EMI ended following the record company's refusal to release Medazzaland in the UK, although Greatest sold well on the back of an 80s revival. Pop Trash, released on the Hollywood label, was a deliberate attempt to escape the pop tag with which Rhodes and Le Bon will forever be associated. The following May, the five original members announced they were to play together for the first time in over 15 years.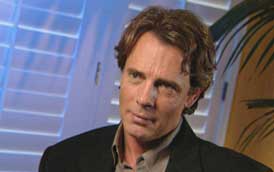 Born Richard Lewis Springthorpe, 23 August 1949, in Sydney, New South Wales, Australia. The son of an army officer, Springfield's musical interests developed while living in England in the early 60s. On his return to Australia he played guitar and piano in the house band of a Melbourne club. At the end of the 60s, Springfield played with the Jordy Boys, Rock House and the MPD Band before joining Zoot. The group had several hits with Springfield compositions before he turned solo with the number 1 single "Speak To The Sky". He moved to the USA in 1972 where he was groomed to become a new teeny bop idol and a new version of "Speak To The Sky" was a Top 20 US hit. After a contractual dispute kept him inactive for two years, he joined Wes Farrell's Chelsea label where Elton John's rhythm section Dee Murray (bass) and Nigel Olsson (drums) backed him on Wait For The Night. The label collapsed and Springfield began a new career as a television actor. After guest appearances in The Rockford Files, Wonder Woman, Battlestar Galactica and The Six Million Dollar Man, he landed the leading role of Dr. Noah Drake in the soap opera General Hospital. This exposure helped to give him a series of big hits on RCA Records in 1981-82 including "Jessie's Girl" which reached number 1 and the Top 10 records "I've Done Everything For You", and "Don't Talk To Strangers". The later hit "Love Somebody" came from the 1984 movie Hard To Hold in which Springfield played a rock singer. The next year a reissue of one 1978 track, "Bruce", a tale about being mistaken for Bruce Springsteen, was a Top 30 hit and later Springfield albums were equally popular in America. In 1999, Springfield released Karma, his first album of new music in over 10 years.

The reggae-influenced minimalist pop sound of this highly talented UK trio was one of the musical high points of the late 70s and early 80s. Their individual talent and egos ultimately overcame them and they fragmented, although each of the strong-willed former members has never ruled out the possibility of a rematch.

The Police's line-up featured

Stewart Copeland (b. 16 July 1952, Alexandria, Egypt; drums, percussion, vocals), Andy Summers (b. Andrew Somers, 31 December 1942, Poulton Le Fylde, Lancashire, England; guitar) and Sting (b. Gordon Sumner, 2 October 1951, Wallsend, Tyne And Wear, England; bass, vocals). Masterminded by Miles Copeland, ex-Curved Air member Stewart Copeland and ex-Last Exit bass player Sting first came together with the vastly experienced Summers in Mike Howlett's Strontium 90 project. The trio bonded so well that original guitarist Henry Padovani (b. Corsica, France) was given no alternative but to leave. He had previously played on their independent chart hit "Fall Out", released on Miles Copeland's Illegal label. Summers, a former session musician with Zoot Money, Dantalian's Chariot, Eric Burdon And The New Animals, Soft Machine and Kevin Ayers, blended instantly with Copeland's back-to-front reggae drum technique and Sting's unusual and remarkable voice. Summers added a sparse clean guitar utilizing a flanger with echo, a sound he arguably invented and most certainly popularized; he spawned many imitators during his career with the Police. The mixture of such unusual styles gave them a totally fresh sound that they honed and developed over five outstanding albums; each record was a step forward both in musical content and sales.

Astonishingly, their A&M Records debut "Roxanne" failed to chart when first released, but this now-classic tale of a prostitute was a later success on the back of "Can't Stand Losing You". Their heavily reggae-influenced Outlandos D'Amour and Regatta De Blanc dominated the UK charts for most of 1979 and contained such chart-toppers as "Message In A Bottle" and "Walking On The Moon". Sting's simple but intelligently written lyrics were complete tales. Zenyatta Mondatta was their big breakthrough in America, Europe, Japan, and indeed, the rest of the world. The band's third UK number 1, "Don't Stand So Close To Me", a tale of the temptations of being a schoolteacher (Sting's previous occupation), was closely followed by the lyrically rich yet simply titled "De Do Do Do, De Da Da Da". The following year, having now conquered the world, they released Ghost In The Machine, which contained Sting's most profound lyrics to date and was enriched by Hugh Padgham's fuller production. The major hit singles from this album were the thought-provoking "Spirits In The Material World", "Invisible Sun", a brooding atmospheric comment on Northern Ireland, and the joyous Caribbean carnival sound of "Every Little Thing She Does Is Magic", which provided their fourth UK number 1.

Following yet another multi-million seller, the band relaxed in 1982 to concentrate on solo projects. Copeland resurrected his

Klark Kent alter ego, releasing Klark Kent, and wrote the music for the movie Rumblefish. Summers had a book of photographs published to coincide with an exhibition of his camera work, and also recorded an album with Robert Fripp. Sting appeared in the film adaptation of Dennis Potter's Brimstone And Treacle and had the UK gutter press speculate on his sexual preferences. The Police reconvened in 1983 and released the carefully crafted Synchronicity; almost as if they knew this would be their last album. The package was stunning, a superb album containing numerous potential hit singles, and a series of expertly made accompanying videos. The obsessive "Every Breath You Take", probably their greatest song, stayed at number 1 in the UK for four weeks, and for twice as many weeks in the USA, while the album stayed at the top for an astonishing 17 weeks. The collection varies from gentle songs such as "Tea In The Sahara" and "Wrapped Around Your Finger", to the mercurial energy of "Synchronicity II".

The trio played their final live shows in June 1986, sharing top billing with

U2 on Amnesty International's 25th anniversary tour. A month later they reconvened for the final time to record an updated version of "Don't Stand So Close To Me" for the compilation album Every Breath You Take: The Singles. Several greatest hits packages and a live album have periodically rekindled interest in the band. To finish on such a high and to retire as undefeated champions must leave each member with a good feeling. In retrospect, it is better to have produced five excellent albums than a massive catalogue of indifferent collections. Like the Beatles, they never outstayed their welcome, and thus will always be fondly remembered.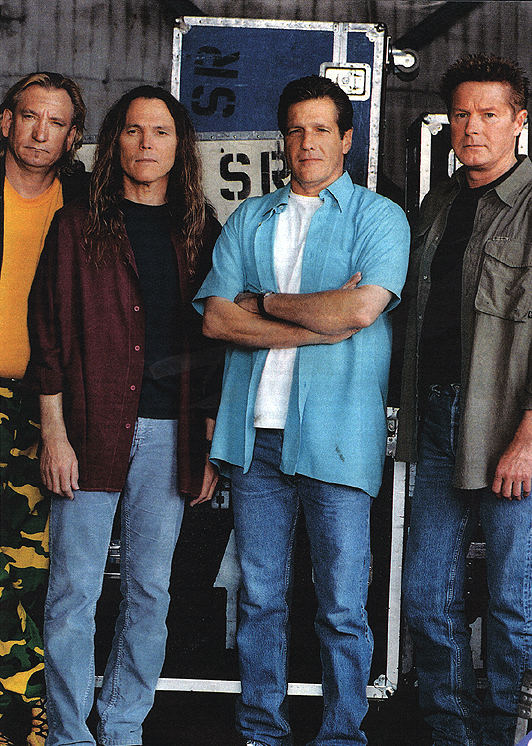 One of the most commercially successful bands of the past three decades, the Eagles had a modest beginning as a California studio band. Gathered by producer John Boylan in 1970, Glenn Frey (guitar), Bernie Leadon (banjo, mandolin), Randy Meisner (bass) and Don Henley (drums) served as Linda Rondstadt's back-up band. After attracting the attention of Rondstadt's label Asylum, they recorded their self-titled debut album, which went gold and produced several Top 40 hits.

Their 1973 follow-up Desperado, wasn't as commercially viable, but is notable for its melancholy title track that has been covered by numerous artists, including Rondstadt herself. 1974's On The Border, however, was a bona fide hit, producing the No. 1 single "Best of My Love." The Eagles capitalized on this newfound success with the quick release of One of These Nights, an album that topped the charts immediately and won the band the first of its four Grammy Awards for the Top 10 single "Lyin' Eyes."

Now certified rock stars, the Eagles saw fit to release a greatest hits album in 1976, which remains rock 'n' roll's best-selling hits album to date. Leadon was replaced by Joe Walsh of the James Gang and the band recorded the Grammy Award-winning Hotel California in 1977. The album produced several hits, including the title track with the infamously long guitar solo. After a brief hiatus and further lineup changes (the replacement of Meisner with Timothy B. Schmidt), the Eagles released The Long Run in 1979, a solid success featuring the chart-topping single "Heartache Tonight."

The Eagles celebrated the new decade with the release of a live album, but the band split up in 1981. Throughout the '80s, each band member embarked on his own solo career, of which Henley's was the most successful. The former drummer earned critical acclaim as a serious singer/songwriter, winning a Grammy Award for the wistful composition The End of the Innocence.

The Eagles reunited in 1994 for a hugely successful stadium tour and released the No. 1 album Hell Freezes Over. Four years later, they were inducted into the Rock and Roll Hall Of Fame. In 2001, The Eagles were again in the news when their total album sales hit a whopping 83.5 million - making them the third biggest selling band of all time, behind the Beatles and Led Zeppelin