These are my cats. From left to right: Nikki, Smokey, Shadow, & Patches. Sadly, Smokey was put to sleep in 2000, this past May.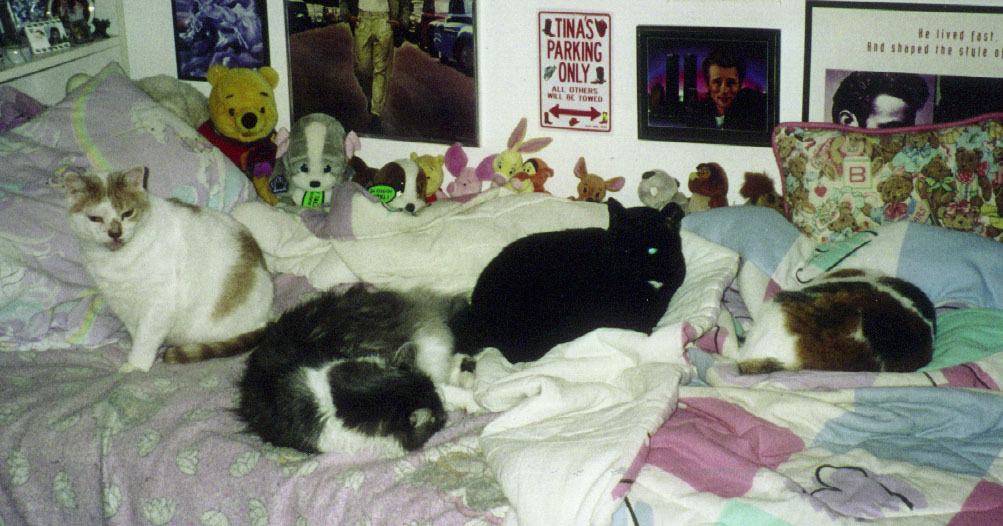 This is Tabby, my boyfriend Ed's cat, who has become somewhat my cat as well.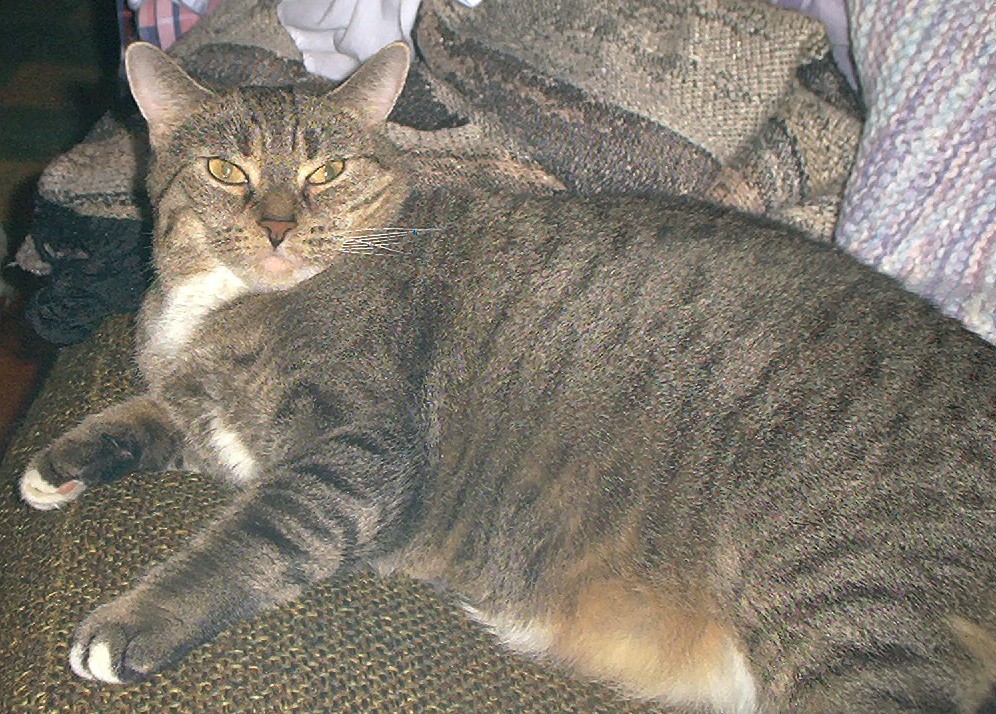 This is Buddy, our newest member of the household. He's a cutie, as you can see by the picture. Don't be fooled tho, 'cuz looks are deceiving.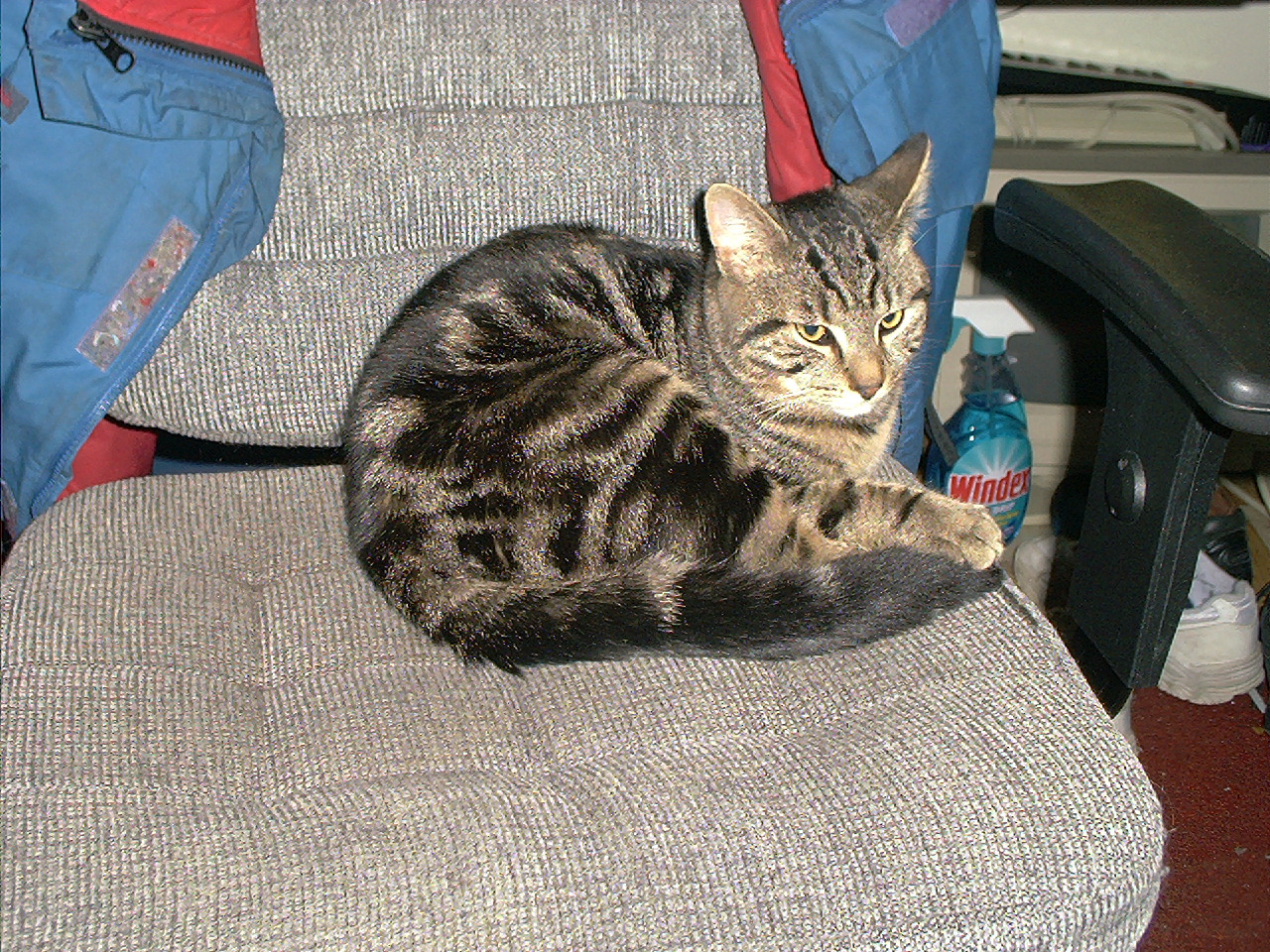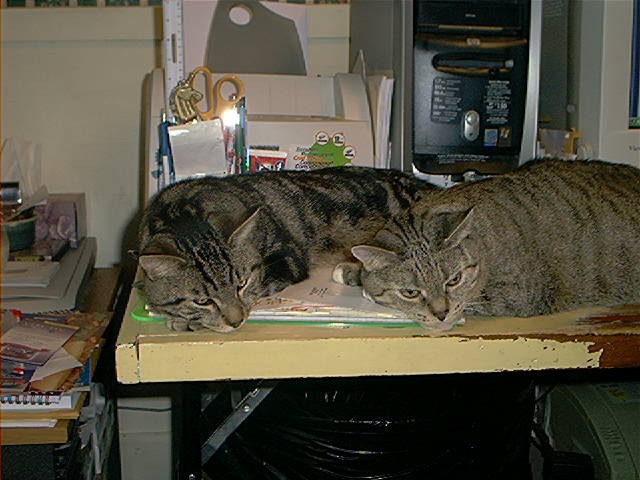 Buddy & Tabby taking a nap.